Consistent, Dependable, and Hard-Working Screening Equipment for your Jobsite
RD Olson
RD Olson Screeners will screen sand & gravel, compost, bark products, topsoil, loam, stumps, brick, concrete, asphalt, gypsum coal, slag, log deck waste, and other diverse materials. The patented open throat feeder channels even, consistent material of any size to the screen deck.
RDO Cat & Deutz Diesel powered screeners come fully equipped with a remote controlled grizzly, feed speed control, and emergency stop. These units are available in 5 x 12 and 6 x 16 double and triple deck configurations, on road legal axles with 5th wheel pull, or remote controlled tracks. An optional ball deck and flex mat screens allow these units to screen wet, sticky material at small sizes without plugging or blinding the screens.
North American manufacturing allows owners to access hydraulic components and parts at local supply and repair outlets.
Telsmith
Groundworx offers a full line of Telsmith vibrating screening equipment designed for the aggregate, mining and recycle markets. Incline screens are available for either wet or dry screening applications, and are manufactured in sizes ranging from 3 ft. x 6 ft. up to 8 ft. x 24 ft. These Telsmith units are extremely reliable, high production screeners built around the revolutionary TL shaft assembly, which delivers exceptionally long service life with far less maintenance. The TL live body is available with flat or crowned deck designs, accepting all screen media to deliver optimum performance in tough applications.
The Telsmith Vibrating Grizzly Scalper is ideal for heavy duty scalping of large stone. The Grizzly is a robust and rugged inclined screener that is ideally situated between a feeder and the primary crusher. Fed by an apron or pan feeder, the screener utilizes heavy grizzly bars to absorb the impact from large stone and scalp out the smaller stone. Extra height side plates with liners retain the large material on the screen.
Komplet
Komplet mobile screeners are affordable screeners ideally suited for small to medium-sized operators and contractors who require a versatile product capable of operating in a number of applications such as sand and gravel, aggregates and recycling.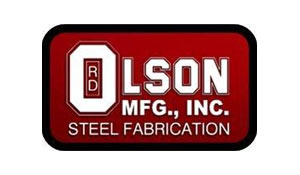 Doppstadt Trommels
An exclusive combination of performance-enhancing features that add up to one clear advantage: versatility. Combining precise control over the machine's various functions with the ease that sizing changes can be made, efficiency and effectiveness are optimized across almost any application.
Whether you're screening a consistent, high-quality topsoil, multiple fractions from a C&D stream, or separating MSW waste, Doppstadt SM-Series Trommel Screeners from Groundworx will deliver the performance our customers expect to easily keep up with demand and maintain a strong profit margin.
The Mace Industries Screena is an innovative solution specifically designed for the screening of materials in many diverse environments and industries. A highly portable unit with a multitude of screening sizes available. With a large, un-obstructed screening area of 1500mm x 650mm, the Screena can handle anything up to a large digger bucket, making it perfect for on-site screening during any construction or landscaping jobs. If you need material screening, the Screena along with our Shifta conveyors offer a one-stop-shop solution to reduce waste on site and recycle product to be used again. Machine service and training is available. Please call us for more information.